Brent & Friends
Weekdays 3pm-6pm
Brent & Friends on ESPN690 is a high energy afternoon multi-platform show in Jacksonville, Florida. As the season's change so do the sports topics, but the Jacksonville Jaguars are a constant conversation all year long. Host Brent Martineau has been in the market on tv and radio since 2008 covering the Jaguars closely. Co-host Aaron Schachter is a former award winning sports anchor, and professional pot-stirrer who's not afraid to embarrass his entire family to make great radio. The duo blends different perspectives on sports, as well as other topics that touch the daily lives of people in Northeast Florida.
Hosts
On Demand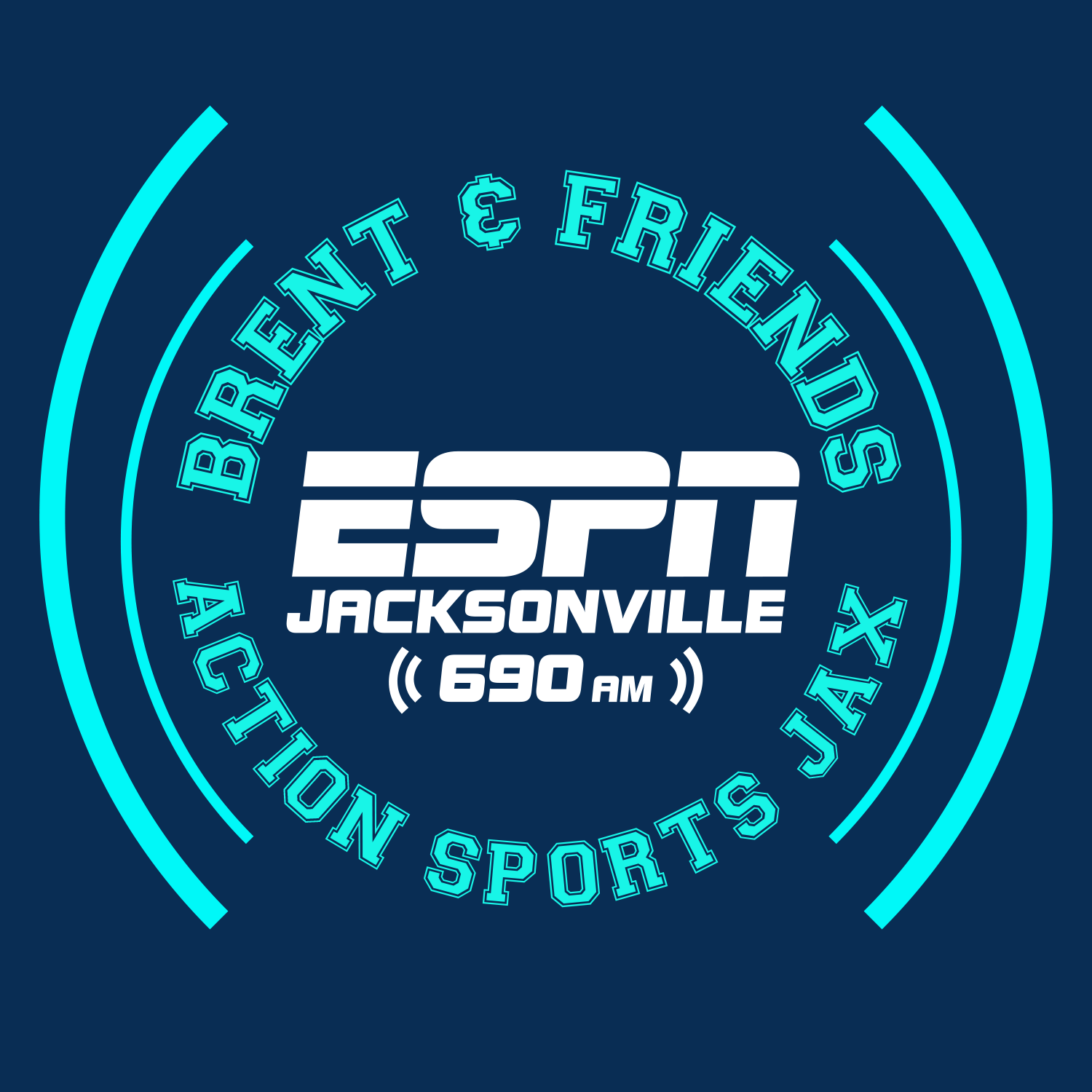 Brent & Friends On ESPN690
This is the Brent & Friends on ESPN 690 podcast. Hear the best clips from the show every weekday. Action Sports Jax is hosted by Brent Martineau, Aaron Schachter, and Kasey Kuhrts. The Team breaks down NE Florida sports while also covering all of the things that matter to Duuuval!
5-25-23 OT: Brian says goodbye to his Kicking King, the Jaguars got better today
Kasey Kuhrts and Brian Middleton discuss the news of the day that Riley Patterson is out, and Brandon McManus is in at kicker for the Jacksonville Jaguars + For Your Defense on a Thursday!
5-25-23 HOUR 3: Tweets around the NFL - the Patriots cheating again, Jimmy G hurt again
Brent Martineau and Kasey Kuhrts discuss the biggest NFL stories of the day in tweets including the Patriots getting caught cheating again and Jimmy G is already hurt...again
5-25-23 HOUR 2: Riley Patterson now TRADED to the Detroit Lions for a MASSIVE HAUL
Brent Martineau and Kasey Kuhrts discuss the news that Riley Patterson was actually TRADED - not cut - by the Jaguars to the Lions. The return will shock you